Station J
565 Commercial St, San Francisco, 94111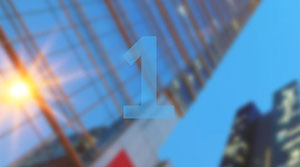 565 Commercial Street was built as a PG&E substation for steam distribution to Financial District office buildings. In 1992, the building was renovated into a four-story office building. Each floor is approximately 3,939 rentable square feet with a central atrium which is a central feature of each floor.
Building Ownership
565 Commercial Llc
Building Representatives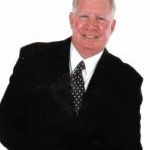 Bradley Colton
Colton Commercial & Partners, Inc.
[email protected]
415.834.1600
Louis Haas
565 Commerical, LLC
[email protected]
415.788.6330
Building Class
B
Stories
4
Year Built / Renovated
1912
Total Rentable Building Area
15,594 SF
Total Available Office Space
% Leased
100%
Operating Expenses & Taxes
Exp: $0.00 / SF / YR
Tax: $0.00 / SF / YR
Exp: $0.00 / SF / YR
Tax: $0.00 / SF / YR
Exp: $0.00 / SF / YR
Tax: $0.00 / SF / YR

Property Management
On-Site Management
24/7 Availability
Red Cross Certified
Parking & Transportation
Street Parking Only
Client / Customer Hourly Parking
Self-Parking
Valet
Plug-in Stations for Electrics
Bicycle Parking
Bus Lines
Closest Metro / Subway / Train Station
Shuttle Service
Building Technology
TV: Other->
Pre-Installed TelCo for Building
Riser Management Company
Wiring in Premises
Underfloor Duct System
Retail & Special Services
Banking
Convenience Store
Dry Cleaner
Food Court
Restaurant(s)
Concierge
Conference Center
Day Care
Fitness Center
Showers / Lockers
Storage Facilities
Security
Security Type
Floor Lock-Off
Keycard Access
Energy Ratings
LEED Certified
Energy Star Rating
Heating, Ventilation & Air Conditioning
HVAC:
After Hours Rates:
AC $0.00 / hr; Fan $0.00 / hr
Fans Circulate Outside Air
Operable Windows
Life Safety Throughout Building
Fire Sprinklers
Voice Communication
Fire-Rated Common Areas
Seismic Bracing
Fire Stairs
Strobe Lighting
Centrally-Controlled Earthquake / Disaster Preparedness
Asbestos-Free
Misc.
Enterprise Zone
Bio-Tech / Lab Space / Wet Lab
Foreign Trade Zone
Balconies
Central Mail Room
Loading Dock
Pet-Friendly
Raised Floor(s)
Separate Freight Elevator
Signage (Main Lobby)
Skylights
Skyway
Underground Tunnel