530 Bush St, San Francisco, 94108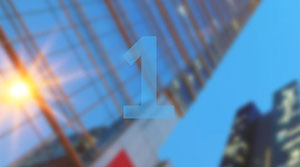 530 Bush Street sits on the edge of Union Square and is a ten-story office building that offers both full floor and multi-tenant availabilities. The building is unique as it has a roof deck garden as well as a garage that provides valet parking on a limited basis. The building possesses balconies on most floors of the building and each space has excellent natural light.
Building Ownership
VY Bush Street Investors, LLC
Building Representatives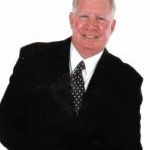 Bradley Colton
Colton Commercial & Partners, Inc.
[email protected]
415.834.1600
Troy Crosby
HCV / VYTC
[email protected]
415.249.0800
Building Class
B
Stories
10
Year Built / Renovated
1917
Total Rentable Building Area
104,885 SF
Total Available Office Space
% Leased
100%
Operating Expenses & Taxes
Exp: $0.00 / SF / YR
Tax: $0.00 / SF / YR
Exp: $0.00 / SF / YR
Tax: $0.00 / SF / YR
Exp: $0.00 / SF / YR
Tax: $0.00 / SF / YR

Property Management
On-Site Management
24/7 Availability
Red Cross Certified
Parking & Transportation
Indoor / Covered
Client / Customer Hourly Parking
Self-Parking
Valet
Plug-in Stations for Electrics
Bicycle Parking
Bus Lines
Closest Metro / Subway / Train Station
Shuttle Service
Building Technology
TV: Other->
Pre-Installed TelCo for Building
Riser Management Company
Wiring in Premises
Underfloor Duct System
Retail & Special Services
Banking
Convenience Store
Dry Cleaner
Food Court
Restaurant(s)
Concierge
Conference Center
Day Care
Fitness Center
Showers / Lockers
Storage Facilities
Security
Security Type
Floor Lock-Off
Keycard Access
Energy Ratings
LEED Certified
Energy Star Rating
Heating, Ventilation & Air Conditioning
HVAC:
After Hours Rates:
AC $0.00 / hr; Fan $0.00 / hr
Fans Circulate Outside Air
Operable Windows
Life Safety Throughout Building
Fire Sprinklers
Voice Communication
Fire-Rated Common Areas
Seismic Bracing
Fire Stairs
Strobe Lighting
Centrally-Controlled Earthquake / Disaster Preparedness
Asbestos-Free
Misc.
Enterprise Zone
Bio-Tech / Lab Space / Wet Lab
Foreign Trade Zone
Balconies
Central Mail Room
Loading Dock
Pet-Friendly
Raised Floor(s)
Separate Freight Elevator
Signage (Main Lobby)
Skylights
Skyway
Underground Tunnel