Robert Dollar Building
311 California St, San Francisco, 94104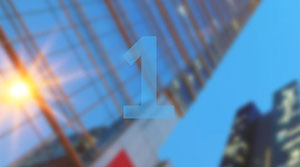 Centrally located, the property offers tenants a multitude of commuter and transportation options. The building is located within two blocks of Embarcadero Station for both BART and MUNI; San Francisco's famed California Street Cable Car line stops within steps of the building; the Ferry Terminal - offering ferry service to Marin and Alameda Counties is within four blocks; and many major bus lines stop within two blocks of the Building's front door. There are also 3,000 public parking stalls within a three-block radius of the property. At 11 stories tall, the building boasts 88,558 total rentable square feet of office space with prominent adjoining retail space. The ornate detailed exterior adds to the buildings striking charm and timeless appeal. Surrounded by countless dining and service amenities, The Robert Dollar Building commands this bustling and highly energetic locale.
Building Ownership
Seligman Western Enterprises
Building Representatives
Matt Bodzy
Seligman Western Enterprises
[email protected]
415.658.2889
Building Class
A
Stories
11
Year Built / Renovated
1910
Total Rentable Building Area
89,706 SF
Total Available Office Space
% Leased
100%
Operating Expenses & Taxes
Exp: $0.00 / SF / YR
Tax: $0.00 / SF / YR
Exp: $0.00 / SF / YR
Tax: $0.00 / SF / YR
Exp: $0.00 / SF / YR
Tax: $0.00 / SF / YR

Property Management
On-Site Management
24/7 Availability
Red Cross Certified
Parking & Transportation
Street Parking Only
Client / Customer Hourly Parking
Self-Parking
Valet
Plug-in Stations for Electrics
Bicycle Parking
Bus Lines
Closest Metro / Subway / Train Station
Shuttle Service
Building Technology
TV
Pre-Installed TelCo for Building
Riser Management Company
Wiring in Premises
Underfloor Duct System
Retail & Special Services
Banking
Convenience Store
Dry Cleaner
Food Court
Restaurant(s)
Concierge
Conference Center
Day Care
Fitness Center
Showers / Lockers
Storage Facilities
Security
Security Type: 24/7 Manned Security
Floor Lock-Off
Keycard Access
Energy Ratings
LEED Certified
Energy Star Rating
Heating, Ventilation & Air Conditioning
HVAC
Fans Circulate Outside Air
Operable Windows
Life Safety Throughout Building
Fire Sprinklers
Voice Communication
Fire-Rated Common Areas
Seismic Bracing
Fire Stairs
Strobe Lighting
Centrally-Controlled Earthquake / Disaster Preparedness
Asbestos-Free
Misc.
Enterprise Zone
Bio-Tech / Lab Space / Wet Lab
Foreign Trade Zone
Balconies
Central Mail Room
Loading Dock
Pet-Friendly
Raised Floor(s)
Separate Freight Elevator
Signage (Main Lobby)
Skylights
Skyway
Underground Tunnel